Procurement
Market Analysis
"Market analysis is a key component of response analysis; it informs the design and implementation of appropriate interventions using and supporting local markets" (The Cash Learning Partnership, Minimum Standards for Market Analysis (MISMA))
In a crisis context the humanitarian sector has an enormous capacity to impact the local market. It is important to act based on humanitarian principles and values and keep in mind the concept of "Do not Harm". Market analysis is an essential component of context analysis, collecting information that will be useful to program the intervention and how to implement it. It is also a critical element of contingency planning and preparedness.
Key factors in a market analysis:
Nature and origin of the products offered.

Local manufacturing capabilities.

Main local products.

Storage capacities of suppliers.

Transportation routes and potential risks to stock.

Knowledge of the relationships between the different agents.

External, political, meteorological factors.
Source: IFRC
Tools
There are several key tools from where the information about the market can be extracted.  As an agency or individual conducts procurement, there is a large volume of information that will help to analyse the market that surrounds the organisation. Humanitarian agencies should to conduct revised market assessments as needed.
List of suppliers - Many persons may be involved with procurement in a single agency. It is highly suggested to keep a catalogue of suppliers where basic information about the products they offer can be found, as well as past experiences or any other relevant information.
Request for Information (RFI) and Expression of Interest (EOI) - RFI and EOI are Documents through which information will be requested from suppliers to make their offers official, but also through which can be carry out the market analysis of a specific product. 
Purchase tracking - Any system used to track the current status of procurement, and inform other departments about the status of their requests and in general. 
Price list - Track historical procurement costs, inform planning assumptions, and track the evolution of the costs of goods and services on the market. 
Supplier Analysis
Sometimes it is difficult to get an idea of ​​a supplier only through official bid documents. Purchases may want to visit the suppliers in their workplace, especially when agencies intend to start a lasting relationship with a given supplier. Do not underestimate the power of an in-person conversation, or the details that can be learned by knowing their facilities.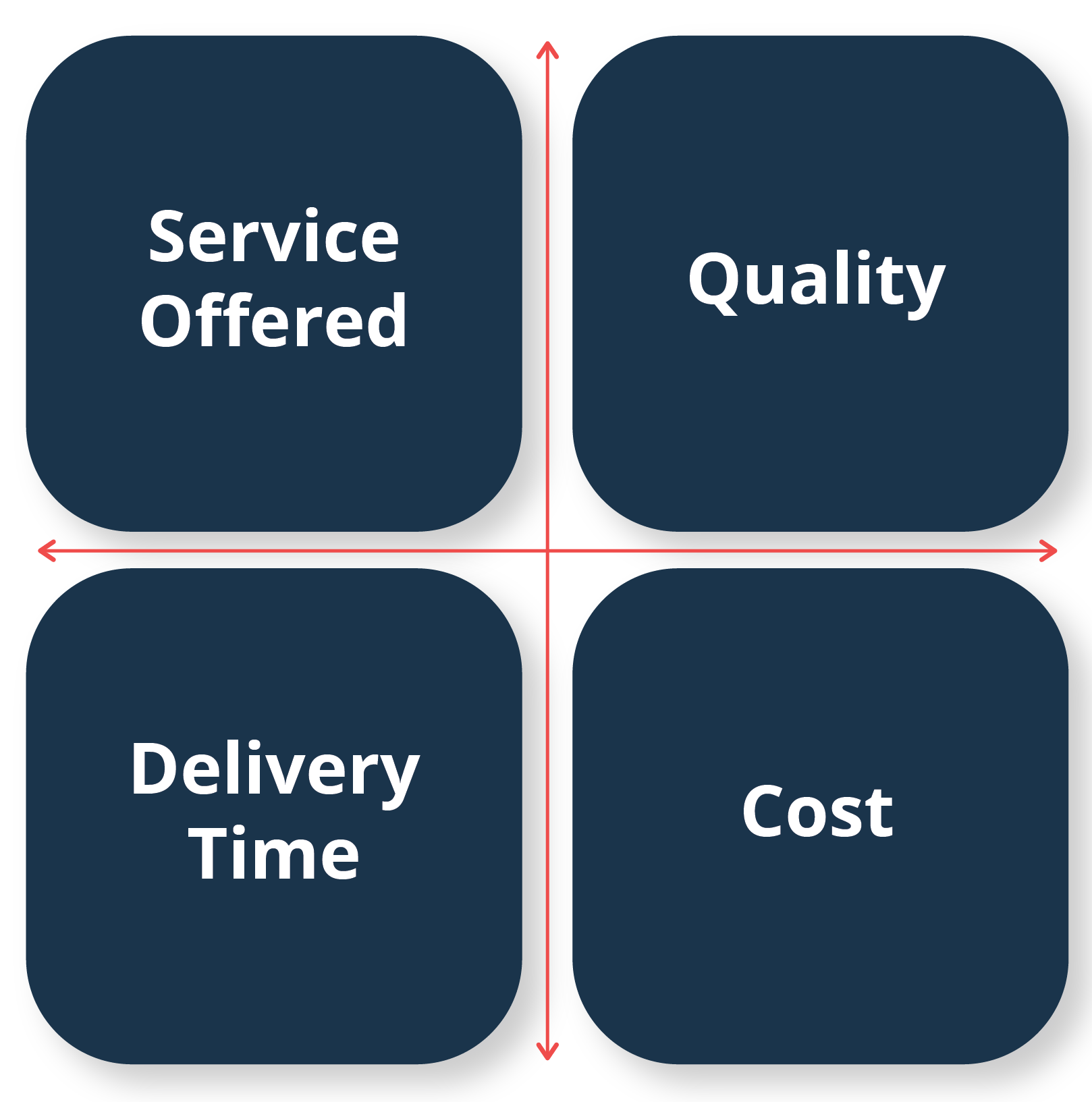 Helpful steps to follow:
Establish a first contact with the supplier.

Analyse supplier capacity and professionalism: number of workers, work methods, general cleaning, etc.

Analyse the products or services available. Where does the supplier buy the product or raw material? How are products delivered? Can they import better/cheaper products?

Understand the supplier's business model, its challenges, its sources, its problems.

Gather information that would never otherwise be reflected on paper.

Identify other possible selection criteria in addition to price.
Supplier Ineligibility
It is strongly advised to excluded suppliers from any procurement for any of the following reasons:
They are bankrupt or are ceasing activities.

They have been found guilty of serious professional errors.

They are found to engage in child labour, sexual exploitation and abuse, slavery, bribery, gross environmental negligence, or undue worker safety. 

They have not fulfilled obligations related to payment of taxes as per legislation of the country or in the country benefiting from the contract.

They have been tried and finally convicted for fraud, corruption, participation in criminal organisations or any other illegal activity.

They have been declared seriously in default for failing to observe contractual obligations in other purchase procedures made with the organisation.
As evidence proving that potential supplier does not come under one of the above-mentioned situations, the candidate supplier shall submit at least one of the following documents:
A recent extract of judicial records.

An equivalent document issued by a judicial authority.

An affidavit testifying that the supplier respects basic social rights and working conditions and does not exploit child labour.

Affidavit sworn by the company's legal representative before an administrative or legal officer, an auditor or a qualified body in the country of origin or provenance.

Self-certification on the above-mentioned judicial status.
Background checks are strongly advised prior to contracting with an agency:
Where possible, agencies should conduct background checks on vendors and suppliers using the available local means.

Some donor agencies require screening of vendors against additional international lists pertaining to criminal activity or terrorism.

Aid agencies should always ask for references from other known sources who may have procured goods or services from the identified supplier in the past.
Contracts should not be awarded to bidders who during the procurement procedures:
Are subject to a conflict of interests.

Have omitted to supply the information requested by the organisation as a condition of participation in the procurement procedures or they have supplied untruthful information.

Are guilty of corrupt practices, fraud, collusion or coercion.